16 days  Women Empower Cluj Campaign
We are excited to present you the 16 days Women Empower Cluj Campaign from November 25 – December 10 2020. The Campaign is part of the Global 16-Days Campaign Against Violence Against Women, organised in Cluj by an Alliance of civic and cultural institutions, consulates, and companies. 
The 16 Days Campaign in Cluj is committed both to overcoming all forms of inequality, discrimination and gender-based violence, and to practically, positively advancing women's rights, gender equality and healthy relationships; to achieving real change on policy levels through the creation of the "Cluj Agenda 2030: Equality, Opportunity, Safety, Innovation", to making a difference in people's lives who have been affected by gender-based violence. It's about raising awareness, empowering survivors, mobilising our commitment together as a community for a better future for all – and helping us all see how we can have a world based upon gender-equality, dignity and safety, and free from violence, trauma and abuse.
You can find more information about the campaign here.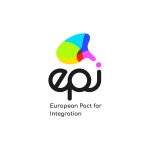 European Pact for Integration (EPI) Open Day Event
On October 7th, 2020, at Casino – Urban Cultural Center, in the Central Park of Cluj, the Open Days Event of the EPI – European Pact for Integration project took place. This marked a starting point for future activities included in the project calendar, especially the organization of thematic meetings in order to establish the strategy for 'migrants inclusion'.
Her Excellency, Nisreen Rubaian, the UNHCR representative for Romania, was also a speaker at the event and expressed her interest in supporting EPI and the development of the local strategies. Click here for more information!
We joined the Cluj Education Cluster!
We are very proud to be a member of the Cluj Education Cluster, together with the City Hall of Cluj-Napoca, Transylvania College, the Cluj School Inspectorate and more. Cluj has always been about collaboration, inclusion, and coming together to do better together. For this reason, a superb initiative bringing together educational actors in Cluj was created in order to work to improve education for all children and youth – and hopefully through to adult education as well. Find out more information about it here.
Attending the Active European Citizens against Hate Speech European seminar
PATRIR was taking part in an incredibly powerful and important event on 5th of October – the Active European Citizens against Hate Speech European seminar, bringing together practitioners and people from across Europe working to challenge hate in our communities and stand up for vibrant, democratic, healthy and inclusive communities.
This was the first event within the EUAct project, implemented by the consortium of 7 different partners from Latvia, Lithuania, Estonia, Croatia, Bulgaria and Romania. Read more about the seminar here!
PeaceTraining.eu
Looking for the most interesting training providers, courses or trainers on Conflict Prevention and Peace Building? 
PATRIR was a partner in this project. Have a look at the website peacetraining.eu.
Peacebuilding Interview: Kai Brand-Jacobsen
Peace Magazine Editor Metta Spencer interviews PATRIR Director of the Department of Peace Operations Kai Brand-Jacobsen on 'peacebuilding'. Over the course of an hour this wide-ranging interview covers the critical need for peacebuilding in the world today, ways in which peacebuilding can be done on the ground, experiences in north East Nigeria and the work of organisations like Search for Common Ground, the situation in Venezuela and much more. It is a tour de force from one of the leading trainers, practitioners and scholars in the field – an introduction to peacebuilding and overview of critical issues that should be shared and seen widely. As the interview continues it becomes more and more powerful and inspiring.
Click here to watch the interview
Redirecționați 2% din impozitul
V-ați dorit vreodată să ne ajutați sau să sprijiniți pacea mondială, dar n-ați știut cum? Cea mai simplă metodă este să
redirecționați 2% din impozitul
pe venit către Institutul Român pentru Pace PATRIR. Am completat deja formularul 230 cu detaliile organizației noastre, iar tot ce vă rămâne dvs. este să scrieți câteva date personale și să îl semnați.
Municipal peacebuilding and sub-national peace processes
Municipalities and local authorities are essential to the successful implementation of peace initiatives, yet not enough international support is focusing on providing assistance to actors at the very centre of these efforts. Our programme addresses this gap, drawing on experiences from all over the world.
Click here to learn more about its content and request assistance for locally owned and driven peacebuilding programming
Syria country programme
PATRIR has been working inside Syria since 2016 with a consortium of international and local partners, in order to provide professional capacity building training for civilians remaining behind, including many IDPs. We conducted in-depth needs assessments in order to ascertain the skills most relevant for the current context, as well as those which they could carry forward in the event of a post-war transition phase.
Click here to learn more about our programming in Syria
Addressing radicalisation, violent extremism and polarisation
Since our foundation in 2001, we have become one of the world's leading centres for peacebuilding and prevention, supporting peace operations in communities and countries affected by conflict, training and capacity building for practitioners and experts in the field, and evidence-based research and evaluation to improve policy and practice. Since 2002 the Institute has had an active programme line on radicalisation, violent extremism and terrorism implemented in Europe and internationally.
Click here to learn more about how we address radicalisation and violent extremism
"As a professional development practitioner I had taken many courses on Monitoring and Evaluation of Development Programmes/Projects. The training on Developing Strategic Tools for Measuring Impact and Effectiveness of Peacebuilding Projects and Interventions has broadened my knowledge and understanding of the tools and skills for systematic and structured ways for measuring Impact and Effectives of Pecebuilding Projects and Interventions. The training is very important and timely given to equip Civil Affairs Field Staff on Monitoring and Evaluation concepts, tools and processes."

– Solomon Woldemichael
Civil Affairs Officer, Unites Nations Mission in Liberia (UNMIL)
"…PATRIR is […] an example of going global from the local level. Based in the university town of Cluj in Transilvania, a multicultural setting in central Romania, in the past 10 years PATRIR has crossed boundaries and borders both geographically and mentally. The results and outcomes of its endeavors have been visible throughout the globe from Sudan, to Cyprus, to Kosovo and Northern Ireland to name a few."

– Dr. Oana Cristina Popa
Former ambassador of Romania to Croatia
"I will not hesitate to unreservedly recommend this program [Systemic Peacebuilding, Conflict Transformation & Post-War Recovery, and Reconciliation (PCTR)] for all actors in the pecebuilding field. I dare say that without it you stand the risk of missing the mark, with it your chance of success in your endeavours are quite significantly enhanced!"

– Paul Ebikwo
Civil Affairs Officer, UNAMID, Sudan
Site finanțat prin granturile SEE 2009-2014, în cadrul Fondului ONG în România.
Pentru informații oficiale despre granturile SEE și norvegiene accesați
www.eeagrants.org
Continutul acestui material nu reprezinta in mod necesar pozitia oficiala a granturilor SEE 2009-2014. Intreaga raspundere asupra corectitudinii si coerentei informatiilor prezentate revine initiatorilor website-ului.